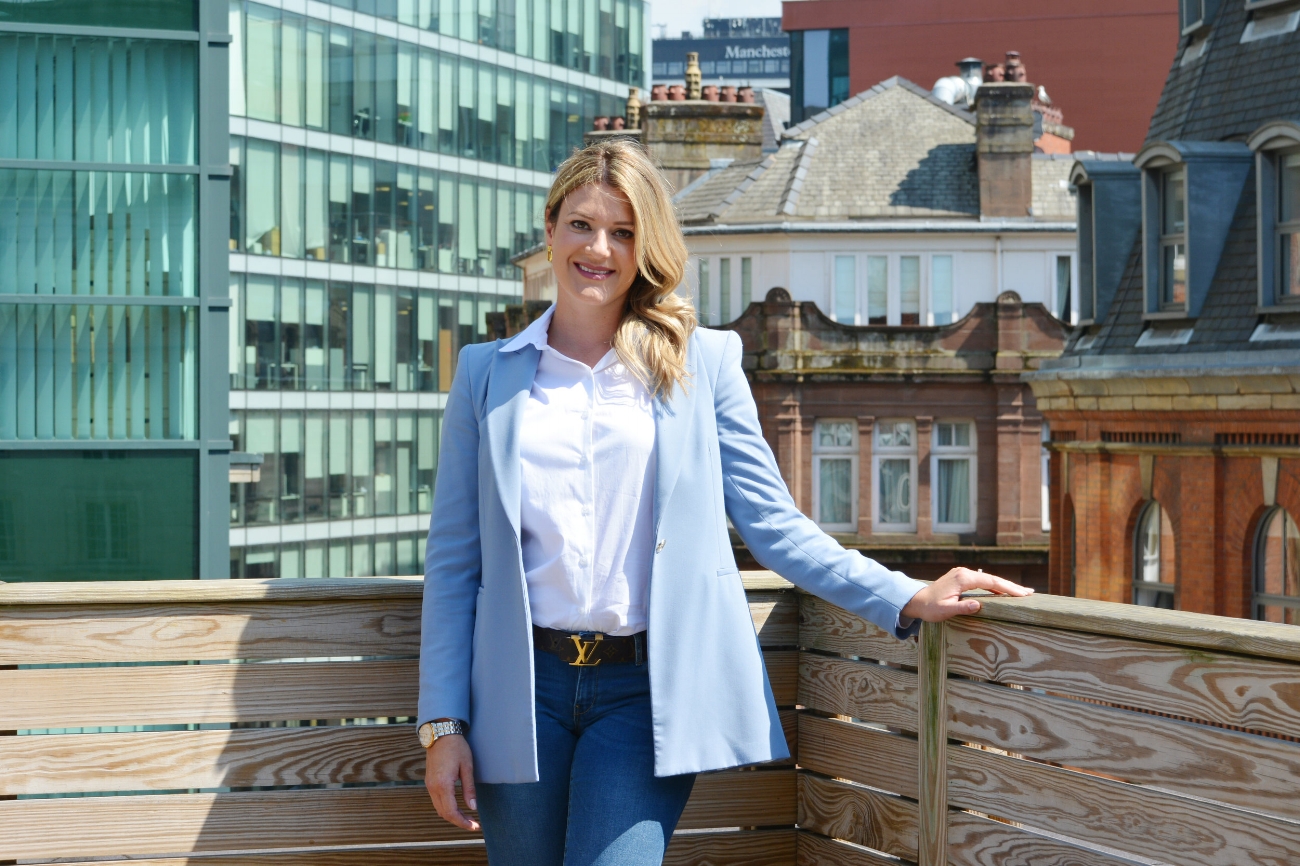 In the industries that we support, the demand and competition for talent is high. The speed at which our clients are able to grow (effect change, commercialise new products/ propositions, diversify into new markets etc.) is often dependant on how quickly they are able to bring in new skills and leadership.
Jordan-McQueen are experts in attracting new vision to our clients' organisations. We do so through our established network of industry contacts. We also venture outside to attract fresh-thinking from candidates who hold transferable and highly valuable skills from other sectors.
Meet Victoria
Founder/ Managing Director
With almost 15 years' experience in the executive search and talent solutions sector, Victoria launched Jordan-McQueen in July 2018 with the aim of providing a dynamic, authentic and human approach to executive recruitment and retention.
Having started her career in account management with a global strategic talent acquisition business, Victoria learned early on how to support big brands to undergo transformational change. She identified and recruited high demand and specialised talent through global insight, talent mapping and pipelining projects across a number of industry sectors including Technology, Industrial and Consumer.
Victoria subsequently moved to London, where she joined a pioneering ethical and environmental venture capital investment fund, recruiting the Boards and senior management teams of early stage, high-growth portfolio businesses on a global scale. At the same time, she recruited finance and investment professionals for several institutional investor and investment funds' portfolio activities.
Victoria later joined a Silicon Valley headquartered executive search firm, to lead its Cleantech Practice in EMEA. There she placed the senior management teams and main Boards (including NED and Chair appointments) on behalf of high-growth, venture capital and private equity-backed technology companies.
Victoria's next move was to the UK's largest executive search firm, where she led the Energy Practice, recruiting some of the most prominent Board and senior management positions in the Private and Not-for-Profit sectors.
More recently, she has been supporting clients in the Energy, Utilities and Environmental Infrastructure sectors to find and attract leaders who have the ability to transform and diversify their commercial offering in these significantly evolving markets.
Our culture
Our enthusiasm and passion for people is clear. We are 'real' people who understand that a career move should not be taken lightly. We work hand-in-hand with our candidates and clients to ensure that they are fully informed at each stage of the process so that all parties are well-equipped to make the right decisions. We genuinely care about the people who are behind the appointments that we make.
Never setting out to simply fill a seat, we like to push the boundaries in terms of where our clients attract talent from, instead of purely focusing on the obvious hunting grounds. In a skills-short marketplace, this approach is crucial to our clients' success and by thinking creatively through cross-sector search and diversity, we strongly believe that the result can be even more powerful.
Our Team
We work with a wide group of Research Associates, Accredited Coaches, Assessors and Business Advisors who offer significant experience across multiple sectors, both as senior practitioners and highly experienced recruiters.